After the iPhone 14 series was launched by Apple, after the similarity of this new phone with the iPhone 13, there was a festival of memes on the Internet by the users, in this flood of memes, the former CEO of Apple Eve Jobs, the daughter of Steve Jobs, was also not left behind.

Eve Jobs shared a hilarious meme on his Instagram mocking the new iPhone 14 phone.
On his Instagram, Eve Jobs shared a meme in which a fat man was showing off his new shirt, but the exact same shirt he was already wearing.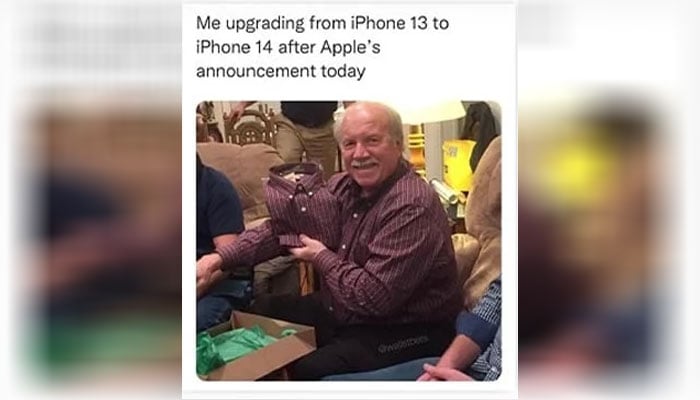 He captioned the meme he shared on his Instagram post, upgrading his iPhone 13 after the app announced the launch of the iPhone 14 today.
After Eve Jobs shared the post on the internet, people started re-sharing her post and this picture went viral.
A lot of memes are being created by Apple users by declaring the newly launched iPhone 14 as the iPhone 13.
The new phone includes a feature to send emergency messages via satellite and has added other important features including crash detection.
The iPhone 14 is priced at $799 while the iPhone 14 Plus is priced at $899 and both models will be available for pre-order from September 9.