A woman from the Indian state of Orissa has claimed that her husband stole her kidney and sold it on the black market.
According to Indian media reports, Ranjita Kondo, a woman from Kodomita village in Orissa, accused her husband that her husband Prasanth Kondo had fraudulently stolen her kidney four years ago, which was later sold.
Ranjita Kondo said that she had been experiencing unusual pain in her stomach and back for a long time and went to the doctor for a check-up where she found out that she had only one kidney in her body.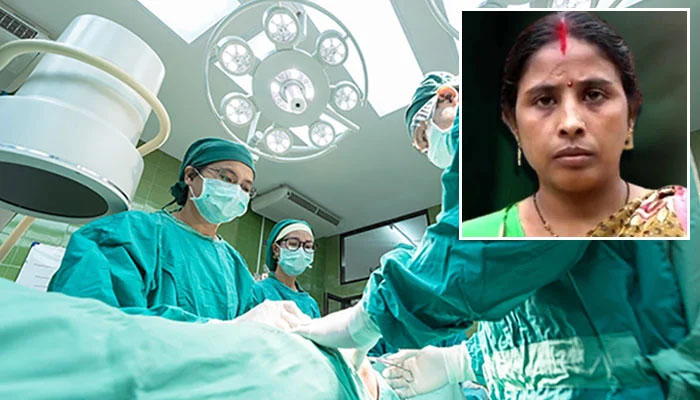 According to the woman, she was admitted to the hospital due to kidney stones in 2018. The husband said that there will be an operation and the stones will be removed, but he only removed the kidney.
Speaking to Indian media, Ranjita Kondo said that she did not know at the time because the anesthetic injection was administered, the woman's husband is a Bangladeshi citizen who was residing as an illegal immigrant.
According to the woman, they have been married for 12 years and have two children. Two months ago, her husband ran away with a woman, after which she is now living at her mother's house.