Turkish actor Jalal Al, who played the role of Abdul Rahman in the popular Turkish drama series 'Ertugrul Ghazi', reached Karachi to help the flood victims in Sindh.
After reaching Karachi, the Turkish actor volunteered in Sindh and carried sacks of relief goods on his shoulder to the flood victims' tents.
In the videos and pictures that went viral on social media, it was seen that Jalal All Sindh joined the relief activities by mingling with the flood victims.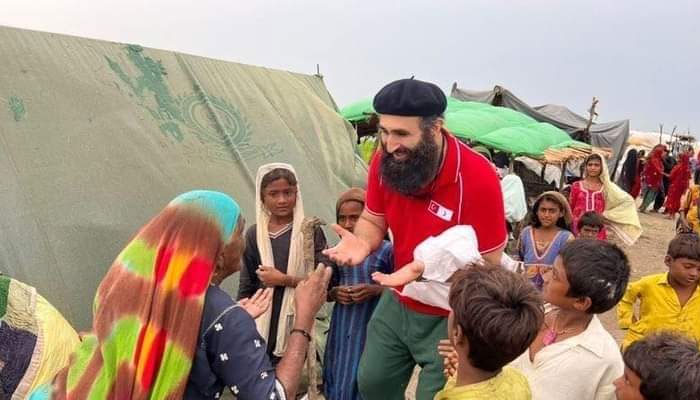 Jalal All uploaded a video with the flood victims on Instagram and wrote that 'Long live Turkey, Long live Pakistan, 4 crore people have been displaced by the flood disaster and thousands have died'.
He also requested his followers to submit donations to help the flood victims of Pakistan.