Bollywood actress Sushmita Sen was doing the rounds in July that she had quietly married Indian Premier League (IPL) founder and first chairman Lalit Modi.
Lalit Modi shared several pictures with Sushmita Sen on Instagram and posted a message along with it, which led to speculations.

However, the very next day, Sushmita Sen broke her silence on the news of her marriage to Lalit Modi and denied all these rumors by issuing a statement on social media.
The Bollywood actress posted a picture with her two daughters on Instagram and wrote that 'no marriage took place, no rings were exchanged, but I am surrounded by unconditional love'.
However, now rumors are doing the rounds that Lalit Modi and Sushmita Sen have completely parted ways.
These rumors were doing the rounds on social media when Lalit Modi changed his Instagram bio.
Lalit Modi's Insta bio earlier read, 'Finally starting my new life with my partner', 'My love @sushmitasen47'.
However, now Lalit Modi changed his Instagram profile picture and bio and removed the words referring to Sushmita Sen.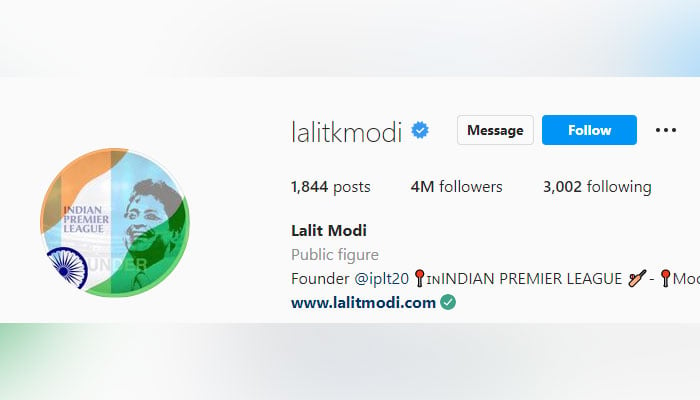 Social media users commented on the alleged separation of Lalit Modi and Sushmita Sen.
It should be noted that till now no statement regarding separation has come out from Sushmita or Lalit Modi.